What to Expect
What to expect when visiting the Paroxysmal Nocturnal Haemoglobinuria (PNH) outpatient clinic in St James' University Hospital, Leeds
The PNH clinics in Leeds are held on a Tuesday or Thursday afternoon. You will be notified by post of the appointment or a member of the team will ring you to make an appointment over the telephone.
As part of the monitoring, some patients may be required to have an ultrasound scan of the abdomen and an ultrasound scan of the heart (echocardiogram). You will receive notification of these through the post. Patients are required to fast for 6 hours prior to the abdominal ultrasound scan, however, more information will be given when you are contacted. The appointment for the ultrasound scan is before lunch, in order that patients may then have something to eat prior to attending the clinic.
Where do I go to register my attendance?
PNH outpatient clinics are held on Level 3 in Bexley Wing (entrance is near the blue lifts). You need to either check-in at the self-check-in kiosk or at the reception desk as this lets the receptionist log your arrival onto our computer system. Your demographic and personal details will be checked. It is important that you keep us up to date and let us know of any changes of address, telephone numbers or GP details. You may also update your details through the self-check-in facility.
Where do I wait?
The receptionist will ask you to sit in the waiting area.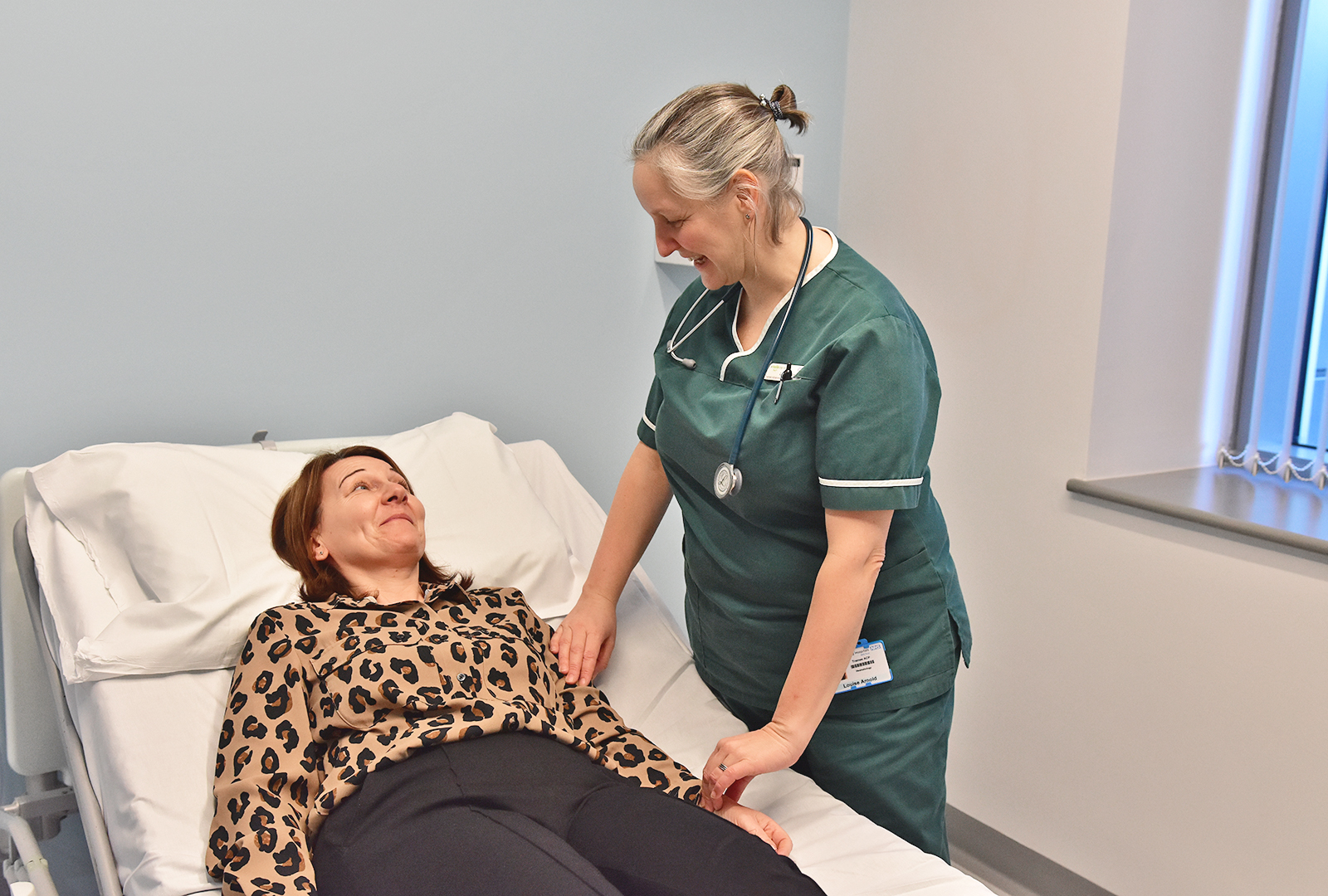 Blood Samples
After checking in, you will receive a number to get your bloods taken by the phlebotomy team. If you come early or they are busy, our Health Care Assistant (HCA) or Clinical Nurse Specialist (CNS) may take your blood samples.
The full blood counts (FBC) are analysed in the outpatient department or urgently in the laboratory. The results are usually available when your consultant sees you in the clinic.
Observations
Our HCA will obtain your blood pressure, pulse and you will be weighed. These observations are important as they help us to detect any changes in your condition.
You will be asked about any transfusions, allergies and any problems or changes when passing urine. You will also be asked to provide a urine sample. We will analyse your sample to look for the effects of haemolysis (red cell breakdown).
You will then be asked to sit back down in the waiting area until the appointment with the Consultant. If delays are expected, we will inform you during the clinic.
What will happen in the consultation?
You will be asked various questions about your health and symptoms. Usually, the doctor will briefly examine you. At the first visit, patients with PNH usually are given a PNH Red Book in which we hope your local blood results, transfusion requirements and changes in medication are recorded. Any clinical events or symptoms that you wish to be relayed at the next visit can be written in the Book to help as a reminder.
The doctor will always dictate a letter after your consultation that will be sent to your General Practitioner and to your local consultant (if from outside Leeds). Some patients find it useful to receive a copy of this clinic letter. You are very welcome to have a copy of the letter. If you are not asked, please ask the Consultant at the end of the consultation for a copy to be sent to you.
What do I need to bring to the clinic?
List of medications.
Urine sample in a sterile container (if possible).
Red PNH book (received at your first visit).
You are welcome to bring along a close friend and/or relatives.
Will there be anyone else present?
In your consultation, a Clinical Nurse Specialist (CNS) will often be present in the room. They will provide any help and support. If you wish to speak to one of our CNSs at the end of your consultation, please ask.
St James's is a large teaching hospital and we regularly have trainees and senior doctors observing in clinic from other hospitals/countries in order to learn more about PNH.
Will I need to get undressed?
You may be asked to remove or loosen any relevant clothing for examination. You can request a chaperone.
Making your next appointment
Before leaving the clinic, your consultant might ask you to hand in a sheet of paper with your details on to the reception desk. The doctor will write on how many weeks/months it is to your next visit. This needs to be handed in to the reception desk. If the next appointment is less than 6 weeks away it will usually be made at the reception desk. If it is more than 6 weeks later the booking will be passed onto the PNH team and an appointment will be sent by post.
If you cannot attend, please ring us on 0113 2068625 to cancel your appointment as soon as possible in order to allow another patient to make use of that appointment slot.